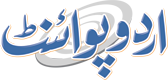 Steps For Balance Use Of Macro, Micro Fertilizers
Faizan Hashmi Published August 19, 2016 | 04:42 PM
SIALKOT,(UrduPoint / Pakistan Point News - 19th Augst,2016) :Punjab Agriculture department has evolved a comprehensive plan for improving productivity and profitability through soil diagnostics for the promotion of balanced use of macro and micro fertilizers and soil amendments. Sources in Agriculture department told APP on Friday that under the plan special step were being taken for farmers facilitation through modernized extension service in the Punjab.Under the programme Soil sampling kits had been distributed to the extension agents across Punjab followed by training programme through specialists. IT fortified programme will also be launched to connect soil sampling to laboratories.
However,it has been decided that till the time the IT system gets in place sampling process will be be started to complete target of 600,000 soil samples from the province by June 30 next. The village wise sampling will be collected on 10 acre grid in most the districts and staff will be assigned to collect village wise samples according to given target.
Under the programme District Officer Soil Fertility will conduct training and regular backstopping of extension staff during sampling from selection of 10 acre grid in village,drawl of sampling,filling bags with tag and shifting to the laboratory for the analysis,sources said.