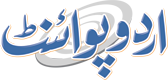 Three-day Conference On "CPEC And Regional Integration' From Dec 13
Mohammad Ali (@ChaudhryMAli88) Published December 09, 2016 | 04:20 PM
ISLAMABAD, Dec 9 (UrduPoint / Pakistan Point News - 09th Dec, 2016 ) : A three-day conference on 'CPEC and Regional Integration' would be held here from Tuesday, December 13. Pakistan Society of Development Economists (PSDE), under the aegis of PIDE, has chosen 'CPEC and Regional Integration' as the main theme of the 32nd AGM and conference.
The conference aimed at encouraging rigorous and evidence based research on the potential benefits of the CPEC for Pakistan and China as well as its regional and global implications. Dr. S. Athar Hussain, Director Asia Research Centre, London school of Economics, London, UK will deliver lecture on the Quaid-i-Azam Lecture while Mark Goh K.
H. from NUS business School, National University of Singapore will deliver lecture on Allama Iqbal Lecture. The lectures on Mahub ul Haq and A R Kemal will be delivered by Ehsan U.
Choudhri, Distinguished Research Professor, Department of Economics, Carleton University, Canada and Dr.
Arshad Zaman, Former Chief Economist, respectively. Besides the invited lectures, there would be five panel discussion based on the sub-themes of the conference. These are: One Belt One Road, Mainstreaming Environment in CPEC, Labour Market Dynamics in CPEC, Sociao-economics Impact of CPEC and Challenges to Agriculture Sector in CPEC.
Technical papers form the backbone of the Annual General Meeting and this year 32 papers would be presented on issues linked to CPEC and regional integration. This year, there would be two report launching events during the conference. One report is on exports competitiveness by the World Bank, and the other on Agriculture and Rural Economy of Pakistan.