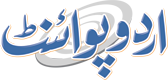 Amendment In Gas Sale Purchase Agreement With Iran Being Negotiated: Ministry
Faizan Hashmi Published August 08, 2016 | 01:30 PM
ISLAMABAD, (UrduPoint / Pakistan Point News - 8th Augst,2016) : The Ministry of Petroleum and Natural Resources is in the process of negotiating amendment in the Gas Sale Purchase Agreement (GSPA) with Iran for early implementation of the much-delayed Iran-Pakistan (IP) gas pipeline project. "A draft amendment has been shared with Iran, and it has agreed to negotiate the same along with some other amendments in the GSPA," official sources in the ministry told APP on Monday. Moreover, they informed that construction work on the 700-kilomtre Gwadar-Nawabshah gas pipeline was expected to commence soon on the same route of I-P gas pipeline project in collaboration with China. Answering a question, the sources said the revised timeline for completion of the project would be decided mutually in the forthcoming meetings between Pakistan and Iran. "Given the loss of time due to 'Force Majeure' situation," they said the IP project timeline needed to be extended, adding that Pakistan was already working on the project under the alternative strategy.
So, they said Pakistan's proposal to amend GSPA to complete the legal formalities. would hopefully be accepted by Iran. "The details, in this regard, can be sorted out by the Experts Group, which should meet to discuss and decide on all outstanding matters, they said.
Sharing details of the project, the sources said Inter-Governmental Framework Declaration was signed between the two countries on May 24, 2009, while GSPA had reached on June 2009. Subsequently, Pakistan issued sovereign guarantee on May 28, 2010.
Project consultant was appointed on April 11, 2011, while the design, feasibility, route survey and other formalities of the project were completed on September 8, 2012. The 56-inch diameter pipeline will initiate from South Pars gas field Iran and end at Nawabshah covering a distance of around 1,931 kilometer with 1,150 km portion in Iran and 781 km in Pakistan.
The implementation is to be done on the basis of a segmented approach whereby each country will be responsible for construction of pipeline in the respective territory. The 750 mmcfd gas flow in the pipeline is projected to help generate around 4,000 MW electricity also, along with creating job opportunities in backward areas of Balochistan and Sindh. Replying to a question, the sources said the present government was firmly resolved and making concerted efforts to bring the project to fruition, voicing high hopes that gas shortfall problem would be solved within the remaining period of the Pakistan Muslim League-Nawaz (PML-N) government.