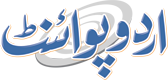 Around 550,000 Non-verified Arms Licenses Cancelled: Murad Ali Shah
Muhammad Rameez Published August 13, 2016 | 06:57 PM
KARACHI, (UrduPoint / Pakistan Point News - 13th August, 2016) : Sindh Chief Minister Syed Murad Ali Shah has said that his government has cancelled arms licenses which have not been verified so far.
"However, the cancelled licenses could be revalidated if necessary documents are presented. Otherwise they stand cancelled." This he said talking to media just after presiding over a Rehabilitation Response (RR) programme at FPCCI Saturday. He said that the Sindh government had been extending date for verification of arms licenses from time to time but "I have refused to extend it further and have cancelled over 550,000 license which had not been verified so far," he said and added "Oh yes, my government has decided to give an opportunity to the holders of cancelled licenses to file an application with the home department to revalidate their licenses but all this depends upon the authentication of the required documents.
This may be noted that there were over one million arms licenses in Sindh, of them so far only 450,000 have been verified and the remaining 550,000 licenses have been cancelled by the chief minister. The chief minister has directed the home department to launch a website page to post details of verified and cancelled licenses from August 20, 2016.
He also urged them to launch a similar mobile phone application where people can see the status of license arms licenses.