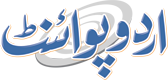 Author Emphasizes Research On Lives Of Heroes Of Pakistan Movement
Fahad Shabbir (@FahadShabbir) Published August 05, 2016 | 11:01 PM
MULTAN, (UrduPoint / Pakistan Point News - 4th August, 2016) : A noted intellectual, poet and researcher has highlighted the need for research on lives of heros of the Pakistan Movement for compilation of their biographies to pay tribute to personalities whose sacrifices enabled us to live in an independent country. Masud Kazmi, who authored a book titled 'Azadi 1857 se 1947 Tak' believes that younger generation needed to know about leaders and unsung heros of the Pakistan Movement so that they could understand and feel what kind of troubles workers had faced and what sacrifices they had rendered that translated into emergence of our own motherland, Pakistan on the world map. "They deserve more than what has been done so far to preserve the detailed history of the Pakistan Movement," he added.
Kazmi said he had to travel throughout the country to interview 70 workers of the Pakistan Movement.
Some of them had lost their whole families. The tragic events they shared from their past memories were not published earlier, he said. The 334-page book contains independence struggle history, interviews and photographs and most importantly the questions raised in the third and last section that discusses how we can defend this independence and how can we strengthen our country. Younger generation should know the history of their forefathers, their relentless struggle for independence to make them feel that they need to work hard to protect this hard earned independence against all odds.