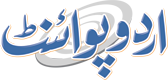 Azadi Train Attracts Huge Crowds At Chaklala, Gujar Khan Railway
Stations
Fakhir Rizvi Published August 15, 2016 | 02:00 PM
RAWALPINDI, (UrduPoint / Pakistan Point News - 15th Augst,2016) : The short stay of Azadi Train at the Railway Stations of Chaklala and Gujar Khan entertained the local people with its striking features of display of heroic struggle of national heroes, paintings and scientific and cultural models. The local people gathered at these two Railway Stations in a large number to welcome the beautifully illuminated Azadi train, which is running across the country as part of Independence Day celebrations.
The local people including youngsters, students, senior citizens and families took keen interest in the picture galleries and illuminated cultural floats of the Azadi Train. Hammad Khan, a resident of Gujar Khan said that "I came here with my family and children and we all are excited to visit this cultural and historical Azadi Train".
He said the countrywide visit of the train will spread the messages of love, unity and humanity among the people, promoting the soft image of the country at international levels.
Amna Ayub, a young student said that it is really great day for her to see such a historical galleries.
Azadi Train has added colour to our Independence day celebrations. She added, "We do not find more opportunities to become part of such celebrations and today I enjoyed visiting the beautiful train. Sajid, a local journalist told APP that the train stayed at the stations for short time but received overwhelming response from the huge gathering of people.
He said huge crowd was excited to have a glimpse of beautifully decorated Azadi train. Incharge Azadi Train, Sajid Bashir Raja said that train will stay at every Railway Station for two hours to provide an opportunity to the local people to visit the galleries and cultural floats. "We have received very welcoming response from the locals at these stations.
The excitement of the local people for Azadi train was worthseeing", he added.