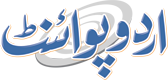 Commercial Banks Asked To Disburse Only Machine Authenticated, Sorted Cash
Fahad Shabbir (@FahadShabbir) Published July 25, 2016 | 10:47 PM
FAISALABAD, (UrduPoint / Pakistan Point News - 25th july, 2016) : The State Bank of Pakistan (SBP) has directed all commercial banks to disburse only machine authenticated and sorted cash from their Cash Payment Counters (CPC) from Jaunary 2, 2017. This was stated by SBP Deputy Chief Manager (Cash) Akmal Javaid Khokhar while addressing an awareness session on Currency Management Strategy (CMS) here on Monday.
He said that at the moment 3.4 trillion rupees currency notes of different denominations were in circulation in Pakistan and only SBP was responsible to discard the damaged and worn out currency notes. Spelling out key objectives of new currency management strategy of the SBP, he said that automation of cash management function would be introduced in banking industry which would ensure availability of machine authenticated good quality banknotes to the general public. "The role of commercial banks will be enhanced in currency management," he said and added that improved supervision and regulation of commercial banks and cash processing centers would be encouraged to ensure good quality bank notes in circulation and combating counterfeiting. Continuing, he said that cash received at banks' counters shall be processed and sorted before disbursing the same to the general public and it should not be mixed with the sorted and authenticated cash held for payments.
He said that in order to achieve this purpose, the commercial banks shall establish their specialized Cash Processing Centers by January 2, 2017.
In this connection, the commercial banks will also share the Names of their cash feeding branches along with machines, manpower, packaging and Close Circuit Television (CCTV) cameras, etc. as well as ATM's attached with the Currency Management Department latest by December 2, 2016. Similarly, the banks making this arrangement with other banks for processing their cash shall also share the details with Currency Management Department of the SBP, he added. More than one hundred senior officials and regional heads of 36 banks from six cities of this region including Faisalabad, Chiniot, Sargodha, Jhang, Toba Tek Sing and Khushab attended the meeting while M.
Faheem Maqsood Assistant Chief Manager, Abid Hameed Paracha Senior Officer, Nadeem Ahmed Tahir Assistant Chief Manager SBP were prominent among the participants.