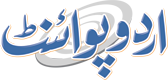 Crps Commander Karachi Meets CM Sindh
Muhammad Rameez Published December 21, 2016 | 06:55 PM
KARACHI, (UrduPoint / Pakistan Point News - 21st Dec, 2016 ) : Sindh Chief Minister Syed Murad Ali Shah has said that the efforts are afoot to make peace in the city sustainable and this was the consensus developed in the last Apex meeting held to discuss its over achievements and to bid farewell to the outgoing corps commander and the DG Rangers.
Talking to new Corps Commander Karachi Lt General Shahid Baig Mirza who met him here at the CM House on Wednesday the Chief Minister said that his government was committed to implement National Action Plan (NAP) in its true letter and spirit, said a statement here Wednesday.
Under the plan Apex Committee was constituted under the chief minister to implement the agenda developed in consultation with political leadership and the parliamentary forces in the country. The CM Sindh said that Sindh has the honor to have held 17 meetings of Apex Committee in which effective strategy was evolved to launch targeted operation against four major crimes that included terrorisms, target killing, extortionist and kidnapping for ransom.
"When operation was launched every one, the members of the Apex Committee, the law enforcement agencies, the Federal government and its concerned agencies were on board, therefore the operation produced best results," he said.
Corps Commander, Lt General Shahid Baig Mirza assured the chief minister his support to make peace in the city sustainable. The is in the larger interest of the people of Karachi, the business community and for every one.
He said he would be supporting the government and the police as his predecessor was doing. Peace in Karachi is peace in the country, he remarked. He added again there would be a good team work against criminals.
The CM Sindh said that the government was going to widen the operation against drug mafia, land mafia and those who want to destroy sectarian harmony in the province. The operation would continue till the last terrorist is eliminated. The CM Sindh presented Ajrak and Sindhi cap to the new corps commander for which he thanked him and termed ajrak as a beautiful gift.