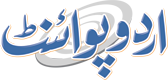 IIU' OWA Executive Body Takes Oath
Muhammad Rameez Published August 12, 2016 | 04:31 PM
ISLAMABAD,(UrduPoint / Pakistan Point News - 12th Augst,2016) : An oath taking ceremony of members of Officers Welfare Association (OWA) of the International Islamic University was held here on Friday at new campus of the university.
Khalid Mahmood Raja, Director General Administration Finance and Planning of the University administered the oath on the occasion. Addressing the ceremony, he said that a milieu of dedication and honesty is a key to success, said a news release issued here.
He hailed the role of OWA and hoped that newly elected member would leave no stone unturned for the progress of the institution. The IIU DG also felicitated the newly elected members. The ceremony was also addressed by Mahmood ur Rehman, President of OWA, Rana Muhammad Asghar, Former President OWA, General Secretary, Rustam Khan, while members of the association Mr. Inam ul Haq and Hassan Aftab.
The Executive Body of the OWA included, Nasir Farid, Muhammad Nazir, Farooq Ahmad Sharif, Malik Zahoor Ahmad, Abbas Gunai, Muhammad Tazhar, Adeel Akbar, Samina Bilal, Humaira islam and Sana Mirza while Naseer Abbasi and Arsalan Khurshid took oath as auditors.
Meanwhile the university has in accordance with decisions of its departmental promotion committee and approved by its board of Governors promoted 18 officers to higher scales with effect from May 26 2016.
Those who have been promoted include: Syed Hassan Aftab, Inam ul Haq, Saif ur Rehman, Asghar Ali Shahid and Muhammad Naeem have been promoted from BPS 19 to 20. Syed Nazeer Hussain Shah, Muhammad Adnan Khan and Syed Muzammil Hussain have been promoted from BPS 18 to 19.
Muhammad Jameel, Muhammad Ashraf, Muhammad Sajjad, Muhammad Nisar, Muhammad Shafiq and Mr. Shahid Mahmood have been granted BPS 18. Muhammad Shoaib Naseem, Mr. Muhammad Farooq, Mr. Gohar Zaman and Haider Zaman have been confirmed in BPS 17.