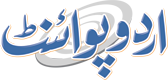 ITP Issues Traffic Plan For Independence Day
Mohammad Ali (@ChaudhryMAli88) Published August 13, 2016 | 07:59 PM
ISLAMABAD, (UrduPoint / Pakistan Point News - 13th August, 2016) : Islamabad Traffic Police (ITP) has issued traffic plan for Sunday in connection with the celebrations of Independence Day to avoid inconvenience to road users.
According to the plan, various roads in Islamabad would remain closed from 6:00 am to 11:00 am on Independence Day while the entrance of heavy traffic in Islamabad would also be prohibited. Following the directives of IGP Islamabad Tariq Masood Yasin, special squads of ITP had been constituted to stop the practice of one-wheeling and rash driving on city roads to protect the lives and property of citizens.
As many as ITP 441 officers and personnel would perform their duties during the Independence Day to maintain the traffic fallow. According to the traffic diversion plan for August 14, Kashmir Highway from Aabpara Chowk to Korianwala Chowk would remain closed for all kind of traffic. The traffic coming from Lahore and Peshawar for Murree would move from Zero Point to Faizabad and then move for Murree through the Murree Road.
Likewise, Seharwardi Road from Aabpara to Serena Hotel would also be closed and motorists could use Shaheed-e -Milat Road.
The traffic on Municipal Road (F-6 and G-6) and Constitution Avenue from Secretariat Chowk to Convention Centre Sector and road from Bari Imam to Radio Pakistan would be closed for traffic and alternate third road could be used by the motorists. Similarly, traffic from Kashmir Chowk to Serena Hotel would be closed while traffic for Murree could use one way from Club Road U-turn to Korianwala Chowk. The ITP FM 92.4 would also guide the citizens about traffic situation on roads.
SSP (Traffic) Malik Matloob Ahmed has appealed to the parents for keeping vigilant eye on their children so that they may not indulge in risky driving and one-wheeling practices on motorbikes.