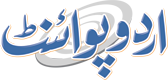 PAD To Launch A Common Center For Pakistani Community In Dubai
Mohammad Ali (@ChaudhryMAli88) Published August 11, 2016 | 05:27 PM
ISLAMABAD, (UrduPoint / Pakistan Point News - 11th Augst,2016) : Pakistan Association Dubai (PAD) is all set to launch a project named `Pakistan center' for Pakistani community living in Dubai at an estimated cost of Dh 12 million. Association is officially launching this landmark expansion project on the occasion of Pakistan Independence Day on August 14, reported Khaleej Times.
The center, to be completed in 18-20 months, will have a medical center, gym, restaurant, an office block, mosque, and a play area for children, to cater to the community's social welfare needs.
It added that the highlight is the medical center, a not-for-profit one, the first of its kind in the GCC by any expatriate community. It would be very befitting for the large Pakistani expatriate population, especially in Dubai.
Dr Faisal Ikram, General Secretary of PAD, said: "Pakistanis living in Dubai have always had this dream of a common center where all community members can meet, socialize, strengthen their bonds and identity as Pakistanis.
The project will thus commence under our ideal of `One nation, one dream'." Dr Ikram said the medical center will also capitalise on the experience of PAD's medical wing.
"We have been conducting free monthly health camps for the past seven years on the PAD premises, and even in labour accommodations.
this gave us an insight into the community's health needs. A large number of Pakistanis here do not have access to quality health services and so we tend to support public health issues, training and research, as well as partnerships across communities," Dr Ikram pointed out. Fundraising for the Dh12 million Pakistan Center project will be done via a unique concept called 'Own a Brick'.
Instead of soliciting donations from community members, they will be given the option of ownership in the Center. Elaborating it, Dr Ikram said: "We will need a total of about 12,000 bricks to build the center; each brick will be sold for Dh1,000 to community members, to cover the Dh12 million cost. The buyers thus automatically become association members." Government authorities such as the Community Development Authority, Dubai Health Authority, Red Crescent, Dar Al Ber, and the Dubai Department of Economic Development are also supporting the Pakistan Center.