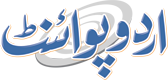 Pak To Host Int'l Conference On Asian History
Sumaira FH Published August 16, 2016 | 02:55 PM
ISLAMABAD, (UrduPoint / Pakistan Point News - 16th Augst,2016) : Pakistan will host an international conference on Asian history, culture and environment from December 5-9 this year. The conference titled "Asian History, Culture And Environment: Vernacular and Oriental Paradigms" will be hosted by National Institute of Historical and Cultural Research (NIHCR) of Quaid-i- Azam University (QAU). According to an official of NIHCR, a tripartite memorandum of understanding for jointly holding the conference was signed between NIHCR, International Association of Historians of Asia (IAHA) and Peoples Empowering Development Alternatives (PEDA). The conference is likely to be attended by around 100 international and 200 national historians. It has been a permanent feature of the International Association of Asia (IAHA) to arrange an International Conference every alternate year to facilitate the process of Asian History writing since 1960.
A total number of twenty three international conferences have been conducted under different themes which helped to highlight different perspectives regarding history of Asia by the scholars all over the world.
It is for the first time that Pakistan won the office of IAHA President and eventually got the opportunity to host the 24th conference. The conference will be an attempt to decipher the changing patterns of historic events and multiple approaches to understand the phenomenon of change and growth. The conference will also enable the researchers to have networking for fruitful information to discard myths, fables, and stereotyped claims appearing in the guise of facts in history books, solving common problems in research as growth of history under Vernacular and Oriental Paradigms. The conference would help strengthen the IAHA forum, having as its main objective the enhancement of the usefulness of written history as an instrument for the promotion of world peace, goodwill, understanding and peaceful co-existence. The conference will also support the networking between educational institutions, government agencies, non-governmental organizations (NGOs), Media and other related institutions.