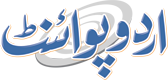 People Of Hyderabad Celebrate Eid Miladun Nabi
Ijaz Ahmad Published September 30, 2023 | 11:17 PM
The Eid Miladun Nabi was celebrated here on Friday with religious zeal and devotion and tens of thousands of the people took to the streets in hundreds of rallies to mark the day while seerat conferences and mahafil-e-naat were also organized
HYDERABAD, (UrduPoint/APP - UrduPoint / UrduPoint / Pakistan Point News-Sept 30, 2023) :The Eid Miladun Nabi was celebrated here on Friday with religious zeal and devotion and tens of thousands of the
people took to the streets in hundreds of rallies to mark the day while seerat conferences and mahafil-e-naat were also organized.
The city was illuminated with colourful lights, decorated with flags and buntings and replicas imitating Masjid-e-Nabvi.
The Hyderabad Municipal Corporation (HMC) set up a welcome camp outside its office, whose building was decorated with flags and colourful lights, on the Station Road.
The Mayor Kashif Ali Shoro, Municipal Commissioner Anees Ahmed Dasti and other officers of the corporation greeted the rallies passing through the camp.
The Deputy Commissioner Tariq Qureshi also addressed a rally of Anjuman-e-Fidayeen Pakistan which started from Jamia Madina mosque in City taluka.
The DC congratulated the whole world, saying
the day was the most sacred day when beloved Prophet Muhammad Mustafa
(PBUH) came to the world
More than half a dozen small and big rallies merged in that rally, all
passing through different areas of the city reciting Naats on the loudspeakers.
At the rally's conclusion Meelad-e-Mustafa (PBUH) conference was held
at Kohenoor chowk.
The larger rallies converged at Tilak incline from where they moved towards the Station Road, Kohenoor chowk and other areas.

The people set up stalls of water and free meals along the way.
In a statement JUP-Noorani's leader Sahibzada Abul Khair
Muhammad Zubair congratulated the nation which was celebrating Eid Miladun Nabi.
He observed that at a time when nefarious elements were trying to sow the seeds of hatred among Muslims, Rabiul Awal offered a unifying source.
The JUP's workers also took out a rally, which held a protest at Haider Chowk.
Anjuman-e-Fidayeen-e-Rasool (PBUH) also took out a rally from Latifabad unit 8.
The rally later passed through different areas of Latifabad and City
taluka before culminating at the starting point.
Another large rally of Eid Miladun Nabi, organized by Dawat-e-Islami,
started from Effandi Town.
Pakistan Sunni Tehreek's rally emanated from Pathan colony after Zuhar Namaz.
The Sakhi Abdul Wahab Shah Jeelani Trust's rally began from the shrine
of Hazrat Sakhi Abdul Wahab Shah Jeelani near Qadam Gah Moula Ali
(AS).
Large congregations of Mehfil-e-Naat were organized at
dozens of places including at Bagh-e-Mustafa ground, Allama Iqbal ground, Puqqa Qila ground,
Hussaini chowk Paretabad and Town Hall Tandojam.
Dozens of rallies were also taken out in Qasimabad taluka where roads and streets were lit up and decorated.