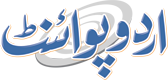 PMDC To Revise Admission Policy For Medical, Dental Colleges
Fakhir Rizvi Published August 12, 2016 | 01:07 PM
ISLAMABAD,(UrduPoint / Pakistan Point News - 12th Augst,2016) : Pakistan Medical and Dental Council (PMDC) has decided to revise admission policy for public and private medical and dental colleges to induct students purely on merit.
According to an official of PMDC, entry test for medical and dental colleges would be centralized at provincial and Federal level and colleges would follow the merit list to be issued by their affiliated university after taking entry test exam. He said it was decided that eligibility criteria for public and private sector medical and dental colleges should be strictly followed to avoid the substandard medical education and doctors in the country.
Foreign seats in public and private medical colleges would be filled transparently and the PMDC will ensure that there is no misuse of these seats for earning purpose, the official said. Similarly, the curriculum would be in line with future professional demands of doctors so that they could serve in rural deprived areas.
He said the NEB examination for foreign medical graduates would be made further standardized and transparent. He said that it was decided that certain measures would be taken to meet the faculty deficiencies particularly in basic science subjects to improve quality of medical education.
Private sector would be bound to open medical and dental colleges in those locations where there is need of medical and dental colleges, he added.
He said training of inspectors who inspect the medical colleges, would be ensured while medical teachers would be trained by universities to meet the international standards.
He said fee structure in private medical colleges would be strictly monitored by the PMDC while overcharging by students on the name of donation would be checked immediately. He said that the council has already opposed the seven percent raise in the tuition fees of students of private medical colleges and decided to reverse the decision. He said that the decision of this fees increase was approved by the previous PMDC council members last year, according to which private medical colleges were being charged Rs 689,714 for general seats while $19,260 for overseas Pakistanis seats. After the decision, from next year's admission, students would pay old fees of Rs 642,000 while overseas Pakistanis would pay $18,000.
He said that the council would take action against private medical colleges on charging new fees. He added the council has also started reviewing decisions of previous council and the inspection was being conducted of those medical colleges which were approved by previous PMDC council. Similarly, notices would be issued to medical colleges on violation of PMDC rules and regulations.