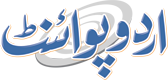 Police Arrest 19 Lawbreakers Including Seven Renting Rules Violators
Muhammad Rameez Published August 11, 2016 | 07:41 PM
RAWALPINDI, (UrduPoint / Pakistan Point News - 11th August, 2016) : Police under its ongoing drive against anti-social elements have arrested 19 lawbreakers including seven renting rules violators besides recovering 8560 grams charras, 10 liter wine, three bottles of liquor, 500 kites and 20 kite flying string rolls from the possession of the arrested accused, a police spokesman said on Thursday. He said, Jatli police netted Muhammad Tariq for having 160 grams charras.
Naseerabad police held Ansar Ali and recovered 2550 grams charras. 1050 grams charras was recovered from Sajjad Hussain while Babar Shehzad was sent behind the bars on recovery of 1250 grams charras.
Taxila police netted Mohsin Shah and Yaseen with 565 and 1260 grams charras respectively.
Wah cantt police booked Riaz for having 300 grams charras. Similarly Saddar Wah police arrested Irfan for carrying 1525 grams charras. Bani police nabbed Adnan Nawaz for possing 10 liter wine.
Morgah police also held Ahmed and recovered three bottles of liquor. Rattamral police conducted a raid and arrested Safaqat Hussain and Hamza Ali with 500 kites and 20 kite flying string rolls. Meanwhile, Bani police rounded up three namely Siraj ul Haq, Shoukat and Imran Nawaz on renting rules violation while Taxila police held Hamid Shah, Qasir Abbas, Dost Muhammad and Haleem who allegedly violated renting rules.