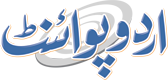 Portugal Keen To Develop Mutual Trade Ties With Pakistan: Envoy
Fahad Shabbir (@FahadShabbir) Published July 26, 2016 | 10:23 PM
SIALKOT, (UrduPoint / Pakistan Point News - 26th july, 2016) : Portugal Ambassador to Pakistan Joao Sabido Costa said on Tuesday that his country was keen to develop strong mutual trade ties with Pakistan.
He was talking to industrialists and exporters during his visit to several leading industrial units in Sialkot. During his visit to leading industrial units, the Portugal Ambassador witnessed the international standard craftsmanship of Sialkot based artisans amid strict security.
He showed keen interest in the production process of sports goods and surgical instruments there. The Portuguese Ambassador said that Pakistani businessmen would be welcomed to Portugal. He invited the Sialkot exporters to divert their business activities towards Portugal. He assured the Sialkot exporters about their easy access to international trade markets of Portugal. Joao Sabido Costa also stressed the need for making joint efforts to boost mutual trade between Pakistan and Portugal.
He vowed to make sincere efforts to boost mutual trade ties between Pakistan and Portugal, saying that the time was ripe to further strengthen these mutual trade ties.
He said that both the countries have been enjoying cordial trade relations. On this occasion, a leading soccer ball exporter Khawaja Masud Akhtar (the manufacturers and producers of Brazuca Football played in 2014 FIFA Football World Cup Brazil) told the Portuguese Ambassador that Sialkot exporters were the much aware of the international standards and they also had the great potential to explore and capture the international trade markets of Portugal and EU countries as well by exporting their diversified traditional and non-traditional export products. For improving bilateral trade, he suggested that exchange of trade delegations and one-to-one meetings of businessmen of both sides may be organized.