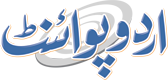 Registrar Cooperatives Recovers Rs 53mln Embezzled Money In One Year
Fahad Shabbir (@FahadShabbir) Published August 22, 2016 | 03:02 PM
ISLAMABAD, (UrduPoint / Pakistan Point News -22nd Augst,2016) : An improvement has been witnessed in the working of housing societies due to reforms introduced by Islamabad Capital Territory (ICT) administration and an amount of Rs 53 million of embezzled amount was recovered during last one year.
The Registrar Cooperatives has recovered Rs 53 mln and possession of 71 plots have been handed over to members during last one year through spontaneous complaint management system, the official sources within ICT told APP. The sources said that Circle Registrar, Co-operative Societies Islamabad has introduced 2nd phase of reforms in the Co-operative Department Islamabad to ensure transparency in the financial matters of co-operative housing societies working in Islamabad and curb corrupt practices in cooperatives.
In this regard, they said Registrar Cooperative Societies ICT has issued guidelines for the auditors and managing committees under the Cooperative Societies Act 1925, in order to make audit of cooperatives societies mandatory through auditors declared credible by Institute of Chartered Accountants of Pakistan. The sources said they will ensure to verify the veracity of financial transactions and business of a society being conducted according to cooperative principles and bye-laws strictly followed.
In case the auditor is found guilty of conniving with the managing committee by concealing or tampering any information, such auditor will be black listed and legal action be initiated against him under intimation to ICAP.
Similarly, if the managing committee of societies failed to follow the guidelines, action against these societies will be taken under the said Act wherein an imprisonment can be given to defaulter from 6 months to 3 years. The Cooperative Department, they said, also introduced a number of reforms during last year following directions of Chief Commissioner Islamabad and official web portal of the department was launched (www.coop.gov.pk).
The sources said that online complaint system was also launched and societies were directed to upload audit voter list on their websites. Regular inspections have been started while training courses for the office bearers of societies are underway, they maintained.