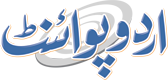 Sale Of Sacrificial Animals Banned In City Area
Rukhshan Mir (@rukhshanmir) Published August 22, 2016 | 10:51 PM
FAISALABAD, (UrduPoint / Pakistan Point News - 20th August, 2016) : The city district government has prohibited the sale of sacrificial animals in city area and dealers have been directed to keep their animals at designated sale points.
A spokesman of the district administration said here on Monday that the ban had been imposed to save the beauty of the city as well as cleanliness of its green belts and parks. He said that DCO Salman Ghani had formed patrolling teams headed by Assistant Commissioners and Tehsil Municipal Officers to ensure implementation on the ban.
He further said the city district government had set up 10 temporary cattle markets for the sale and purchase of sacrificial animals around the city area where all necessary facilities including availability of security, potable water, medical assistance, canteens, fodder, etc.
will be provided without any fee or tax. He appealed to the animal dealers to abide by the rules and regulations to ensure implementation on ban, otherwise, their animals would be confiscated.