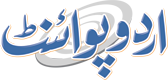 Shipping Activity At Port Qasim
Sumaira FH Published July 29, 2016 | 04:09 PM
KARACHI, (UrduPoint / Pakistan Point News - 29th july,2016) : Four Ships C.V CMA CGM General Cargo, chemicals and LNG were arranged berthing at Qasim International Container Terminal, Multi Purpose Terminal, Engro Vopak Terminal and Engro Elengy Terminal respectively on Thursday.
Meanwhile five more ships M.V Bilges Status, M.V African Glory, M.V Sea-3, M.T Tomson Gas and M.T Karachi with coal, general cargo, steel coil, LPG and furnace oil also arrived at outer anchorage of Port Qasim during last 24 hours. Berth occupancy was observed at the port at fifty percent on Thursday where a total of nine berths were engaged by ships namely C.V CMA CGM Maussant, C.V Maersk Salalah, M.V Johar Express, M.V Glorus, M.V Viola, JM.V BBC Vela, M.T Wavasan Emerals, M.T Maran Gas Asciepius and M.T Bahra to load/offload containers, cement, fertilizer, coal, general cargo chemicals, LNG and diesel oil respectively during last 24 hours.
Cargo handling remained upward trend at the port at 130,509 tonnes, comprising 95,458 tonnes import cargo and 35,051 tonnes export cargo inclusive of containerized cargo carried in 2,800 containers (TEUs)(1,100 imports TUEs & 1,700 TUEs exports) was handled at the port. Three ships M.V Viola, M.T Wavasan Emerald and M.T Bahra sailed out to sea on Friday morning while two more ships C.V CMA CGM Maussant and M.V Johar Express are expected to sail on same day afternoon.
Five ships C.V Toconad, M.V Diyaab, M.V Fareast honesty, M.T Super Lady and M.T Tomson Gas scheduled to load/offload containers, cement, coal, furnace oil and LPG are expected to take berths at QICT, MW-4, MW-3, FOTCo and EVTL on Friday.