TCKP's Camping Pods, Tented Villages In KP's Hilly Areas Attract Influx Of Tourists During Eid Days
Umer Jamshaid Published June 09, 2019 | 05:00 PM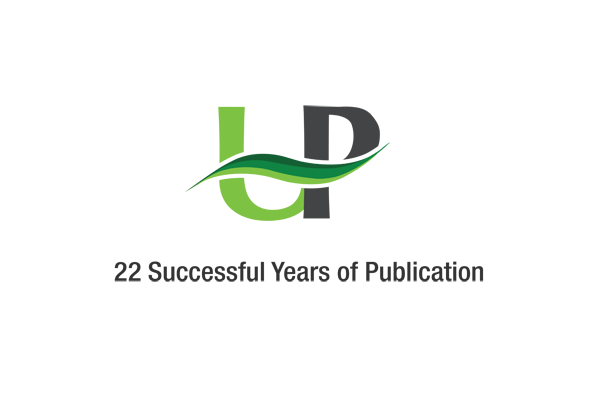 PESHAWAR, (UrduPoint / Pakistan Point News - 9th Jun, 2019 ) :The camping pods and tented villages setup by the Khyber Pakhtunkhwa Tourism Corporation(TCKP) has attracted influx of tourists in Hazara and Malakand divisions during week long vacations of Eidul Fitr.
The tourists were provided quality accommodations facilities in the 2-4 bed camping pods and tent villages in scores of tourist attractions places and resorts, including Bishigram in Swat, Sharan in Kaghan Mansehra, Thandiani in Abbottabad, Yakh Tangai in Shangla and Sheikhbadin in Lakki Marwat at affordable prices.
These pods have already been renovated by the TCKP ahead of Eidul Fitr to facilitate foreign and domestic tourists during current summer season, Director General TCKP Junaid Khan told APP on Sunday.
He said the idea of camping pods in remote scenic spots have remained highly successful where best accommodations facilitates were provided to thousands of tourists families at minimum prices compare to private hotels.
The pods were set up in all those tourists' spots where hotels and motels were not available.
He maintained that camping pods and tented villages in tourists' spots was the continuation of a process initiated by the TCKP to facilitate tourists and promote tourism in every nook and corner of the province.
As results of present Govt goal-oriented policies, he said, millions of domestic tourists have flooded to northern KP including Swat, Dir, Shangla, Buner, Chitral, Mansehra, Khagan, Naran, Abbottabad, Thandyani, Shogran, Galyat and other hilly areas where camping pods and villages proved were proved as a great blessing for them.
The KP's lash green valleys, waterfalls, snow covered mountains peaks, rivers, natural beauty etc are making it the most preferable destination for the international as well as domestic tourists besides adventure lovers and that is why over two million tourists have visited this province during Eid holidays.
The tourists were provided every facility at the camping pod including play land for kids, beds for sleeping, wash rooms, accommodations and kitchen.
The KP government had also provided other facilities including parking lots, washrooms, kids play areas and tent villages to tourists at tourists resorts.
The tourism resorts in Malakand division including Swat, Dir Upper, Dir Lower, Chitral, Shnagla and Buner have also seen flood of tourists from plain areas of Pakistan after the distance between Malakand division and Islamabad was cut short to only two and half hours following opening of 81-kilometer long Swat expressway before Eid.
The expressway have brought massive surge in tourists at scenic Kalam, Malam Jabba, Maho Dhand, Fizagut, Maidan, Bahrain in Swat, Pir Baba in Buner, Komrat in Dir, Shangla and Chitral where finding a room in hotels, restaurants and rest houses remained highly a challenging task during Eid days.
Kalam remained the main centre of attraction of tourists due to its cool weather where tourists from AJK, Punjab, KP and Gilgit Baltistan were seen droves.
While staying in pods and tented villages, they enjoyed waterfalls, lush green valleys, meadows, snow-covered peaks, water boating, horse and camel ridings.
Located on River Swat some 99 kilometers of Mingora Swat, Kalam's scenic areas Matiltan, Usho, Utror, Gabral and Mohodhand lake saw tourists of all social class where low income groups stayed at makeshift hotels, tents and rooms of houses vacated by local people earning great profits.
"I belonged to Peshawar came here along with my friends to enjoy Eid vacations at Kalam due to its cool weather," Paras Khan, 22, a tourist told APP.
The weather of Kalam is very pleasant and tourists can come here to enjoy its natural waterfalls, lakes and snow covered mountains peaks in a safe atmosphere after Eid mostly on weekends, he maintained.
Malama Jabba, the country's lone skiing resort in Swat district also attracted influx of tourists with families enjoyed chair-lift ride. 'I came to Malam Jabba after visiting Kalam to enjoy Eid holidays to beat the heat" Sajid Khan, a resident of Nowshera told APP.
"I enjoyed a ride at chairlift at Malam Jabba as it was very comfortable, safe and tourists must come here to enjoy natural beauty of the area after Eid," he said.
However, he complained over high prices being charged by private hotels, restaurants and shopkeepers that needed to be checked by the district administration.
He said private hotels are charging Rs. 6,000-10,000 per room for per night stay from families at Kalam and demanded strong actions against profiteers.
TCKP official said main purpose of the camping pods and tented villages was also to have an indirect check on rent of private hotels.
He said an improved communication facilities in all tourists' areas mostly in Swat have helped attracted tourists in the province.
The official referred to Kalam Beautification Project under which conditions of access roads in Kalam were improved besides establishment of children playing areas and other facilities in tourists destinations.
Chairlift at Malam Jabba, which was destroyed during militancy in 2008-09, has been reconstructed and opened for tourists, adding the newly reconstructed chairlift has been imported and safe in all aspect.
TCKP rest houses, private tour operators, hotels, motels and guest houses have received record booking orders from domestic tourists on Eid that showed unshakable trust of tourists and people in the policies of KP Government, the official said.
He lauded Prime Minister Imran Khan and CM KP, Senior Minister KP for sports, Tourism, Youth Affairs Muhammad Atif Khan for completion of scores of mega projects in tourism and other important sectors that made KP a hub of tourism.
He said significant improvement of law and order situation has immensely contributed to this massive surge in domestic tourism in KP where number of tourists would touch new heights due to completion of swat expressway by opening up all remote and inaccessible areas through enhanced regional connectivity for local and foreign tourists, mountaineers and nature lovers.
The TCKP official said more than 25 new tourists sites mostly in Hazara and Malakand divisions were identified that would be linked with the Swat Expressway and Hazara Motorway to reduce load on existing tourists sites in the province.