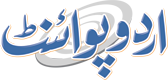 Thousands Of People Joins Kamran Michael In Special Prayers On
International Minorities' Day
Umer Jamshaid Published August 12, 2016 | 03:43 PM
ISLAMABAD, (UrduPoint / Pakistan Point News - 12th Augst,2016) : Thousands of people prayed for the prosperity, peace and stability of the country under the leadership of Minister for Human Rights (MOHR) at the concluding ceremony of National Minorities sports Festival here at Sports Complex. The Sports Gala, started on August 7, was organized to commemorate International Minorities Day, observed internationally on August 11, annually around the globe. Around 70 teams from various religious minority groups participated in the Festival.
The minister, on the occasion, distributed trophies and prizes among the winning teams. An extraordinary gathering attended the moot as tens of thousands of people from various minority groups attended the closing function.
A special `Dua' was also offered for the solace of martyrs of Quetta blast. Addressing the gathering, Minister for Human Rights Kamran Michael said that Pakistan's religious minorities stand shoulder to shoulder with their Muslim brothers to ensure safety and security of the country. "It is vision of Prime Minister Nawaz Sharif to promote and safeguard the interfaith harmony in across Pakistan and we would not leave any stone unturned to achieve this goal," the minister said.
The minister also hit back at the critics of rights violations of minority groups, saying that the Pakistan Muslim League-Nawaz government was protecting and promoting the rights of the people of all minority groups. "The minorities in Pakistan enjoy equal status in Pakistan and for the state there is no difference of cast, creed or religion among us.
People from minority groups should also not become a part of any international conspiracy or propaganda against the state of Pakistan. Minorities will also observe the Independence Day with full zeal and fervor," he added. The minister said that the various heroes from minority groups had played a key role in serving the people of Pakistan including Justice Cornelius, Group Captain Cecil Chaudhry, Maj.
General Noel and many others. He said that the Ministry of Human Rights had organized a healthy activity to send a good gesture to the world on the National Minorities Day. International and nationally recognized players from the different cities actively participated and winner teams were awarded with prizes, he said. Ministry of Human Rights will also support such health activities in future, he added.