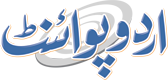 Cricket: Pakistan's Misbah Makes Bangladesh Plea
Rukhshan Mir (@rukhshanmir) Published August 15, 2016 | 07:57 PM
LONDON, (APP - UrduPoint / Pakistan Point News - 15th August, 2016) : Pakistan captain Misbah-ul-Haq has warned of the damage that could be done to Bangladesh cricket should England call off their upcoming tour of the country. England are due to fly to Bangladesh on September 30 for three one-day internationals and two Test matches. But there been concerns about the viability of the fixtures, the first leg of an England tour programme that features a subsequent Test series in India, ever since 29 people were killed in a terror attack in Dhaka, the capital of Bangladesh, last month. Pakistan have not played a Test series on home soil since an armed attack on Sri Lanka's team bus in Lahore in 2009 saw six players injured, as well as the deaths of six policemen and two civilians. England coach Trevor Bayliss and assistant Paul Farbrace, then both holding equivalent positions with Sri Lanka, were on the bus at the time.
Misbah, while accepting the legitimacy of security concerns, knows full well how debilitating it has been for fans in cricket-loving Pakistan not to have seen their own heroes in international action and fears what a similar situation might do to the game in fellow Asian nation Bangladesh.
"It's their (England's) decision but if a team is not playing at home, it's really not good for cricket," said Misbah after leading Pakistan to a 10-wicket in the fourth Test against England at The Oval on Sunday that saw his side draw the four-match series 2-2.
"People in Bangladesh love cricket. They have a craziness for it. "If they are deprived of hosting cricket, it could be a big loss for them." Since 2009, the United Arab Emirates has become Pakistan's adopted home and Misbah, whose side are now in witch a chance of becoming the world's number one-ranked Test team, said not playing on home soil for so long had been emotionally draining. "Sometimes people think it's really easy for us playing in the UAE.
They think the wickets suit us and we win there," he said. "But just living every day away from your country, without your family and friends, and playing every game away from Pakistan, is really difficult.
It's mentally tough. "I can only see my mother once a year. I only see my sister once a year. Some of my friends, I could not see for three or four years because of these commitments. We are out of the country all the time." Farbrace insisted on Friday that no decision on whether to go ahead with the Bangladesh tour would be made until England team security advisor Reg Dickason had reported back from a fact-finding trip. Australia cancelled their senior men's team tour of Bangladesh in October for security reasons and then withdrew their side from the Under-19 World Cup in the country at the start of this year.