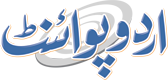 Pfizer Says Acquiring Medivation For $14 Billion
Umer Jamshaid Published August 22, 2016 | 10:11 PM
 NEW YORK, (APP - UrduPoint / Pakistan Point News - 20th August, 2016) - Pfizer will purchase biotech firm Medivation, which specializes in cancer treatments, for some $14 billion, the US pharma giant said in a statement on Monday. Pfizer's offer for the San Francisco-based Medivation goes far beyond the company's market value of $11.1 billion. The boards of directors of both companies have unanimously approved the merger, the statement said. "The proposed acquisition of Medivation is expected to immediately accelerate revenue growth and drive overall earnings growth potential for Pfizer," said Ian Read, Pfizer chairman and chief executive officer. The transaction is a snub to the French pharmaceutical group Sanofi, which earlier offered $58 a share, which Medivation rejected in last month. Medivation turned down an uninvited offer worth about $10 billion from Sanofi as "not in the best interests" of its shareholders. The company's founder said Pfizer, by contrast, was the ideal marriage partner.
"We believe the combination with Pfizer is the right next step in our growth trajectory and is a testament to the passion and dedication by which the Medivation team has delivered on our mission to profoundly transform patients' lives through medically innovative therapies," said David Hung, founder, president and CEO of Medivation.
"This compelling transaction will deliver significant and immediate value to our stockholders and provides new opportunities for our employees as part of a larger company." By purchasing Medivation, Pfizer would add to its portfolio the drug Xtandi, a promising treatment against prostate cancer that analysts estimate will generate some $1.33 billion in annual sales by 2020.
It also produces the promising new talazoparib breast cancer drug, currently in a phase three study. The purchase of Medivation, if approved by regulators, would be Pfizer's biggest buy since it bought the medical device company Hospira last year for $17 billion.