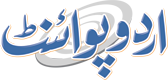 Philippine E-gamer Halts Trading After President Attack
Fakhir Rizvi Published August 10, 2016 | 06:38 PM
MANILA, (APP - UrduPoint / Pakistan Point News - 10th August, 2016) - A Philippine gaming firm voluntarily halted trading Wednesday after President Rodrigo Duterte launched an attack on its chairman as part of a campaign against "oligarchs". PhilWeb Corp's chairman and chief executive Roberto Ongpin resigned last week, a day after newly elected President Duterte threatened to "destroy" him as part of a drive to curb the influence of wealthy residents over the government. "The Exchange approved the Company's request for a voluntary trading suspension of (PhilWeb) shares for a period of ten (10) trading days, effective at 9:00AM today, August 10, 2016, until August 23, 2016," an exchange disclosure said. The company has already seen its share prices take a pummelling and after Duterte's attack Ongpin said that he is selling off his 54 percent stake in PhilWeb.
Duterte launched his verbal assault on Ongpin during a speech at an environmental conference on August 4.
"These are the people who take the wealth of our nation but don't spend anything but their saliva and connections," he said. Press reports had said gaming regulator Philippine Amusement and Gaming Corp.
(Pagcor) would not renew PhilWeb's contract to provide software for cafis dedicated to casino games after it expires on Wednesday. However Pagcor would not confirm these reports. PhilWeb, capitalised at 7.36 billion pesos, had previously said it was seeking clarification from Pagcor officials. The company put up by Ongpin, 79, described by Forbes.com as the country's 20th-richest man with a 2015 net worth of $900 million, received a Pagcor license in 2003 to launch its so-called e-Games stations.