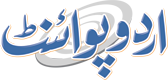 Russia Says Ukrainian Boats Destroyed Amid New Black Sea Clashes
Sumaira FH Published August 22, 2023 | 11:27 PM
Russia said on Tuesday it destroyed two Ukrainian military boats in the Black Sea, as tension in the area mounts following Moscow's withdrawal from a key grain export deal last month
Moscow, (APP - UrduPoint / Pakistan Point News - 22nd Aug, 2023 ) :Russia said on Tuesday it destroyed two Ukrainian military boats in the Black Sea, as tension in the area mounts following Moscow's withdrawal from a key grain export deal last month.
Both sides have escalated attacks in the Black Sea since the collapse of the United Nations-brokered deal, which aimed to ensure safe navigation for civilian grain ships through the shipping hub.
Russia has since pounded Ukraine's port infrastructure on the sea and Danube River, while Kyiv has attacked Russian ships in its waters and the Crimean Peninsula, which was annexed by Moscow in 2014.
Moscow's defence ministry said Tuesday that one of its Sukhoi Su-30sm jets destroyed a Ukrainian "reconnaissance boat" near Russian gas production facilities in the Black Sea.
It later said it destroyed a US-made speedboat carrying Ukrainian troops east of Snake Island, without providing further detail.
The incidents came after the first civilian cargo ship sailing through the Black Sea from Ukraine recently arrived in Istanbul in defiance of the Russian blockade.
Moscow said last month that it would consider any ships nearing Ukraine in the Black Sea as potential military cargo carriers, following the grain deal collapse.
Separately, the defence ministry said its forces had downed two Ukrainian drones, 40 kilometres (25 miles) northwest of the Crimean peninsula on the Black Sea.
- 'Crime against humanity' - The reported boat attacks came as funerals were held for the victims of Saturday's Russian missile strike on a theatre in the northern Ukrainian city of Chernihiv.
"I hope we will have the strength to take revenge for Nazar," Ievgenia Ivashentseva told AFP, referring to a 22-year-old victim killed at the entrance of the theatre.
"It is a crime against humanity," added Ivashentseva, Nazar's former teacher.
Meanwhile, the governor of Russia's Bryansk region said Ukrainian "saboteurs" attempted to break through the Russian border.
Regions bordering Ukraine have reported repeated shelling and attacks from Kyiv's forces, including occasional cross-border incursions by pro-Ukraine armed militants.
The scale of the attack in the Bryansk region was not immediately clear.
The Moscow region was meanwhile targeted by Ukrainian drones for a fifth consecutive night, authorities said early Tuesday.
Aerial defence systems downed one attack drone each in the Krasnogorsk and Chastsy areas of the region, Mayor Sergei Sobyanin wrote on social media.
AFP journalists on the scene in Krasnogorsk saw a high-rise residential building with several windows blown out, debris and a damaged car.
Russia's defence ministry said there had been no casualties in the attack but Moscow's Vnukovo, Sheremetyevo and Domodedovo airports briefly halted flights, Russian news agencies reported.
Two other Ukrainian drones were downed over the Bryansk region near the Ukrainian border early Tuesday, Moscow's defence ministry said, adding there were no casualties.
The strikes are the latest in a recent wave of air attacks deep inside Russian territory, including two drones which were shot down near the Kremlin in May.
The aerial threat is also being addressed in the classroom.
Russian teenagers will learn how to operate and counter military drones in the coming school year, according to a curriculum published Monday by the education ministry.
Moscow announced last November it was reintroducing Soviet-style military training for children from 2023, as it presses ahead with its nearly 18-month offensive in Ukraine.
- F-16s - The wave of drone attacks in Russia came as Ukrainian forces said they have pushed into the village of Robotyne on the southern front and evacuated civilians in armoured vehicles.
"The Russians are continuously shelling Robotyne with artillery," Ukrainian Deputy Defence Minister Ganna Malyar said on social media.
Ukraine has posted limited gains in its push to dislodge Russian forces from the territory and appealed to Western allies for greater military support.
President Volodymyr Zelensky this week secured the delivery of more than 40 F-16 fighter jets during a trip to the Netherlands and Denmark, while Greece said it would help train Ukrainian pilots.
Zelensky had sought the advanced jets for months to strengthen Ukraine's Soviet-era air force as it pursues the grinding counteroffensive against Russian forces in the east and south.
But training by an 11-nation coalition is to begin this month, and officials hope pilots will be ready by early 2024.