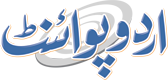 ArcelorMittal Steels Investors For Brittle Profits
Faizan Hashmi Published November 08, 2016 | 01:35 PM
PARIS, Nov 8 (UrduPoint / Pakistan Point News - 08th Nov, 2016 ) : Global steel giant ArcelorMittal said Tuesday it earned a net profit of $700 million (633 million Euros) last quarter, but warned low prices in the United States and rising input costs would squeeze future earnings.
Despite intense competition from Chinese competitors, a modest recovery of prices had helped the company bounce strongly back into profitability in the second quarter with $1.1 billion in net earnings.
"Our third quarter results reflect the progress the company is making to improve the underlying performance of the business, as well as improved market conditions since the start of the year," chief executive Lakshmi Mittal said in a statement.
Seasonally lower shipments and execeptional items in the second quarter meant sales dipped slightly in the third quarter to $14.5 billion. However, operating profits increased from the previous quarter by 7 percent to $1.9 billion, although that was slightly below the consensus of $1.95 billion expected by analysts surveyed by the Bloomberg financial news agency.
Over a year, operating profits as measured by earnings before interest, tax, depreciation and amortisation charges climbed by just over 40 percent.
But the company expects weaker profits to come.
"Looking ahead, while real demand remains stable, we will be impacted by the unexpected significant increase in the price of coal," said Mittal. "While expectations are for steel prices to align with the increased costs, in the interim the higher coal price will impact steel spreads and fourth quarter performance," he added.
Despite an increased investment into working capital, $1 billion instead of 500 million, the company still expects to keep positive capital flow. ArcelorMittal forecast at the start of the year an annual operating profit of more than $4.5 billion, but said they no longer plan to use this unofficial indicator.
Over the first three quarters of the year it already generated an operating profit of $4.6 billion, an increase of 11.3 percent from last year. The company's shares slumped 5 percent in opening trading on the Paris stock exchange as the operating profit came in below expectations.