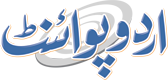 CWDP Clears Two Development Projects Including FIA's Operational Improvement
Ijaz Ahmad Published September 25, 2023 | 06:56 PM
Planning Commission (PC) Deputy Chairman Dr Mohammad Jehanzeb Khan on Monday chaired a meeting of the Central Development Working Party (CDWP) that cleared two development projects worth Rs 2.42 billion
ISLAMABAD, (UrduPoint/UrduPoint / Pakistan Point News-Sept 25th, 2023) :Planning Commission (PC) Deputy Chairman Dr Mohammad Jehanzeb Khan on Monday chaired a meeting of the Central Development Working Party (CDWP) that cleared two development projects worth Rs 2.42 billion.
Among others, the meeting was attended by the Chief Economist, Members Planning Commission and representatives from the various ministries, a news release said.
The forum cleared Programme for Flood Response through Reconstruction of Education Facilities in Sindh worth Rs1,566.628m and Operational Improvement of Federal Investigation Agency in AML/CFT, Counter Terrorism Wing & Case Management System worth Rs 858.577m.
Under the Programme for Flood Response through Reconstruction of Education Facilities, the Sindh government wanted to meet the need to reduce the dropout and increase enrollment.
For this purpose, the government has planned to establish at least 500 elementary schools in the province.
The Sindh Education and Literacy Department (SELD) has undertaken multiple initiatives securing development partners' assistance for the upgradation.
It brought in 'innovative approaches' through technical assistance with a targeted focus on improving girls' education, girls' retention and successful transition from Primary to secondary education.
The project has been conceived, considering that the number of elementary schools is much lower than the primary schools in rural Sindh.
Under the Operational Improvement of Federal Investigation Agency in Anti-Money Laundering & Counter Financing Terrorism (AML/CFT) project, the Ministry of Interior envisaged revamping of Counter Terrorism Wing, enabling it to act as the Federal Level Counter Terrorism Wing to enforce the Anti-Terrorism Act, 1997.
It also aims at dealing with transnational & inter-provincial mandates to combat terrorism and terrorist financing, identifying criminals' networks that recruit/engage/hire Pakistani youth for violence, bringing Pakistan out of the grey list, countering national and transnational terrorism threats, enhancing overall security at national, regional and global levels.
The project would also serve the purpose of improving mechanisms for making assessments of the threats of terrorism at the national level, achieving the international standards of transparency and accountability through state-of-the-art law enforcement agency; assessing, scrutinizing and disseminating the financial intelligence shared by FMU, carrying out efficient criminal prosecution and prosecution of the perpetrators, accomplices, and other persons who are in any way linked with money laundering and terrorist financing.