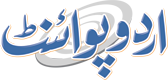 Dar Felicitates CCP For 3- Star Rating
Fahad Shabbir (@FahadShabbir) Published August 05, 2016 | 05:15 PM
ISLAMABAD,(UrduPoint / Pakistan Point News - 5th Augst,2016) : Finance Minister Muhammad Ishaq Dar has felicitated the Competition Commission of Pakistan (CCP) on having been awarded a 3- star rating in the annual ranking of the World's top antitrust and competition authorities by the Global Competition Review (GCR).
In a message to the Chairperson of the Commission Ms. Vadiyya Khalil, the Finance Minister said that the improvement of ranking by the GCR was an evidence of the international confidence and trust in the policies pursued by the Commission for ensuring fair competition, transparency and good governance, said a statement issued here on Friday. He said that the economic turnaround achieved during the last three years had been possible due to the economic reforms, which had strengthened public sector institutions, including those performing a regulatory function.
He said that good governance and transparency would remain a hallmark of the present government. He said that the economic team of the government must continue to strive to achieve higher levels of performance in line with the guidelines of the Prime Minister.
It may be recalled that Global Competition Review had granted the Competition Commission of Pakistan a 3 star rating, bringing it at par with the competition authorities of Turkey, Portugal, Switzerland, Sweden, Singapore, Poland, New Zealand, Mexico and Austria. Pakistan and India are the only two countries from South Asia to have been included in the Rating Enforcement 2016, with the Competition Commission of India (CCI) being downgraded to a 2-star ratins.