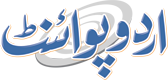 PSX Witnesses Bearish Trend, Loses1,242 Points
Umer Jamshaid Published August 31, 2023 | 05:36 PM
The 100-index of the Pakistan Stock Exchange (PSX) witnessed bearish trend on Thursday and shed 1,242.14 points, showing negative change of 2.69 percent, closing at 45,002.41 points against 46,244.56 points the previous trading day
ISLAMABAD, (UrduPoint / Pakistan Point News - 31st Aug, 2023 ):The 100-index of the Pakistan Stock Exchange (PSX) witnessed bearish trend on Thursday and shed 1,242.14 points, showing negative change of 2.69 percent, closing at 45,002.41 points against 46,244.56 points the previous trading day.
A total of 287,356,194 shares were traded during the day as compared to 200,288,813 shares, whereas the trading value of shares was recorded at Rs 12.303 billion against Rs 8.987 billion on the last trading day.
As many as 325 companies transacted their shares in the stock market; 48 of them recorded gains and 257 sustained losses, whereas the share price of 20 companies remained unchanged.
The three top-trading companies were WorldCall Telecom with 31,867,079 shares at Rs 1.14 per share; Oil and Gas Dev. with 17,491,092 shares at Rs 92.95 per share and Cnergyico PK with 13,083,524 shares at Rs 2.84 per share.
Sitara Chemical witnessed a maximum increase of Rs 15.22 per share price, closing at Rs 233.90, whereas the runner-up was Suraj Cotton with Rs 7.63 rise in its per share price to Rs 109.33.
Rafhan Maize XD witnessed a maximum decrease of Rs 225.00 per share closing at Rs 8,000.00; followed by Nestle Pakistan with Rs 188.38 decline to close at Rs 6,911.00.