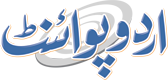 30 Days Deadline Given To Heads Of Police Stations For Quality Performance
Rukhshan Mir (@rukhshanmir) Published August 03, 2016 | 08:22 PM
ISLAMABAD, (UrduPoint / Pakistan Point News - 3rd August, 2016) : Senior Superintendent of Police (Operations) Sajid Kiani has given deadline of 30 days to all heads of police stations to ensure good performance in professional output and effective policing measures in their respective areas. He formally gave this deadline while addressing a meeting attended among others by all Zonal SPs, SDPOs and SHO. The SSP ordered for effective measures to check street crime and car theft incidents, adding that those not showing good performance would be removed from the post.
He directed for strict patrolling and vigilance to ensure effective policing and special crackdown against criminal elements including absconders. He ordered all police officials for reviewing security arrangements themselves and to ensure arrest of proclaimed offenders and other criminals involved in crimes of heinous nature.
The SSP directed all officials to ensure effective security arrangements in the city as well strict checking at police pickets. He categorically asked all police officials to focus on resolving the public complaints and take every possible step to provide maximum relief to citizens.
He stressed for speedy disposal of cases and their investigation purely on merit.
Policing is a service oriented job and every police official must serve the humanity with devotion, the SSP maintained. Sajid Kiani said departmental action would be initiated in future against the SHOs having poor performance.
He said the offices with good performance would be encouraged while those whose performance is not up to the mark would have to face disciplinary action. The SSP also directed police officials to take effective steps to control crime and adopt a professional as well as responsible attitude to mitigate the sufferings of the people. He asked police officials to conduct search operation in various areas to ensure arrest of suspects and for compiling data of professional alm-seekers so that action may be initiated against those involved in this menace.