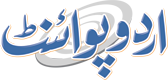 Amendments In KPEC Law Negates PTI Claims Of Eradicating Corruption: Politicians
Fahad Shabbir (@FahadShabbir) Published August 04, 2016 | 10:28 PM
PESHAWAR, (UrduPoint / Pakistan Point News - 4th August, 2016) : The politicians and lawmakers of mainstream political parties here Thursday said the new amendments in Khyber Pakthunkhwa Ehtesab Commission (KPEC) would curtail its powers in probing corruption in the ongoing schemes besides encouraging embezzlement and misuse of funds in developmental projects. They said the claims of PTI leadership to eradicate corruption in development projects of Khyber Pakhtunkhwa were negated with the adaptation of new amendments in Ehtesab Commission Law. PML-N Parliamentary Leader in Khyber Pakthunkhwa Assembly, Sardar Aurangzaib Nalota while commenting over new amendments in KP Ehestab Commission law, said the amendments would make commission toothless. Reducing the powers of the KPEC, the Provincial Assembly on Wednesday amended the relevant law making it binding on the commission not to take action in any ongoing project involving procedural lapses. As per the new amendment, Nalota said the Ehtesab Commission would only monitor the ongoing schemes of government and intimate the department about any procedural lapses and recommend corrective measures in such a manner that it shall not affect the running of ongoing projects. Nalota said the new amendments would encourage the use of substandard materials in ongoing projects and encourage financial embezzlement and corruption in the province. "In international practice, we have seen that anti corruption bodies immediately come into action when it smells corruption in a development project," he said, adding "What would be utility of an action against corrupt elements once millions were looted in a completed uplift project." He said exempting Rs 50 million projects or above from the jurisdiction of Ehtesab Commission was tantamount to hand over mega developmental projects to corrupt people besides encouraging malpractices.
He said the new amendments were an attempt to protect corrupt elements in Khyber Pakthunkhwa besides putting a question mark on the ongoing projects being completed with billions of rupees of taxpayers' money.
Nalota said opposition members proposed amendments to the law to empower the Ehtesab Commission, however, the PTI government rejected the opposition's proposed amendments which showed the bad intentions of the PTI leadership towards exterminating corruption. Nalota said several projects involving billions of rupees were underway and therefore, they should not be exempted from the jurisdiction of the Ehtesab Commission to ensure their quality execution. Nalota claimed that PTI had the habit of not doing home work and passing the bills in haste and the law of Ehtesab Commission was a good example of it.
A controversy had emerged in February when an Ordinance was promulgated by the PTI government, following which, the then Director General Retd Lt Gen Hamid Khan resigned claiming the Commission had become toothless. "We demand of Chief Minister KP to bring Gen Hamid back if he was serious in eradicating corruption from KP," he said, adding people's confidence in PTI's claims of across the board accountability would restore only with return of Gen Hamid as DG KPEC. Rahimdad Khan, former Senior Minister for Planning and Development KP and PPP leader told APP that exemption of Rs.
50 million project and above from the domain of KPEC would make a very negative impact on people's welfare projects besides promoting corruption and commission mafia in the province. Referring to sending corruption cases of below Rs 50 million to Anti Corruption Establishment (ACE), Rahimadad Khan alleged that it was tantamount to blackmail honest officers and contractors as ACE directly comes under the control of provincial government. "No honest officer or contractor can work independently in such an environment of fear and resultantly development work that is already downward would become standstill in KP," he argued.