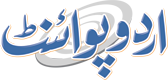 BISP Extends Assistance To Over 5.3 Million Women: Marvi Memon
Rukhshan Mir (@rukhshanmir) Published August 22, 2016 | 10:55 PM
KARACHI, (UrduPoint / Pakistan Point News - 20th August, 2016) : Chairperson, Benazir Income Support Programme (BISP), MNA Marvi Memon said that BISP had extended financial assistance to over 5.3 million women by giving stipend of Rs 4700 every three months to each of them.
She said that the budget amount of BISP was increased from Rs 40 billion to Rs 115 billion to alleviate poverty as per policy of Prime Minister Nawaz Sharif, Finance Minister Senator Ishaq Dar. Addressing press conference at Karachi Press Club here on Monday Marvi Memon said that a survey was completed in line with international practice of five-year surveys aimed at providing financial support to needy women.
She pointed out that the process of survey was initiated in 2015, when the new Chairperson took charge, it took one year for preparation because provinces were consulted as well as detailed technical evaluations done.
Afresh survey was conducted to add new Names, she said. Mrs.
Marvi rejected the report appeared in some section of the media that the survey was being conducted because of corruption.
To curb corruption the BISP has its internal audit system and proper data checking system and action was taken againt staff involved in malpractices, she said. The BISP has introduced a very transparent biometric system for the disbursment of funds, she mentioned.
Speaking about the Re-survey National Socia Economic Registry (NSER), she said that it was started from Haripur district on June 15, 2015 and further a total sisteen districts would be covered by the end of this year.
Rest district of the country will be covered in 2017 and early 2018, she said adding well before next general elections all districts will be covered. Speaking about donors and government funding, she said that funds were being provided by the government and donors including Asian Development Bank (ADB), World Bank (WB) and other DIFIDs.