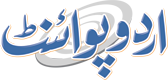 Chairman NCHR Inaugurates Two Offices For Restoration Of HRs Of Peshawar, FATA People
Mohammad Ali (@ChaudhryMAli88) Published August 05, 2016 | 09:20 PM
PESHAWAR, (UrduPoint / Pakistan Point News - 4th August, 2016) : Chairman National Commission for Human Rights (NCHR) Justice (R) Ali Nawaz Chohan here on Friday inaugurated two offices for restoration human rights (HRs) of people of FATA and Peshawar. Addressing on the occasion, he said protection of human rights and elimination of turmoil from the society are top priorities, adding that the commission took various steps for resolution of public issues including Pensioners' complaints, Pharmacists's complaints and persons with disabilities' complaints. He said that for the first time the commission is setting up offices at Peshawar to facilitate the people of Khyber Pakhtunkhwa and FATA with a view to elaborate strategy to ensure human rights in the two areas.
He said there were several complaints of human rights' violation in KP and FATA especially forced marriages, denial of females' rights, and emphasized upon Dr.
Yahya and Dr. Begum Jan of the commission to start full struggle for the rights of masses. On the occasion, Dr. Begum Jan briefed the about the commission Act 2012 and expressed gratitude to the government of Pakistan for implementation of the act from 2015.