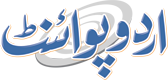 Civil, Military Leadership United Against Terrorism: Zubair
Sumaira FH Published August 09, 2016 | 07:53 PM
ISLAMABAD, (UrduPoint / Pakistan Point News - 9th August, 2016) : Minister of State for Privatization Muhammad Zubair has said civil society and military leadership are united against terrorism and would continue fight till elimination of this menace from the country. Whole the nation including political parties, civil society and law enforcing agencies had showed unity against terrorism after Army Public school (APS) incident and strongly condemned such terror acts, he said talking to ptv. The minister said, "Civil and military leadership are on the same page regarding eradication of terrorism and our armed forces have been foiling terrorism activities in the country to give terrorists a strong message." He strongly condemned the terror attack in Quetta and expressed profound grief and sorrow over the loss of lives and expressed sympathy with the injured. Muhammad Zubair said law and order situation in Balochistan had improved as compared to past and terrorism incidents had declined due to prudent policies of the government.
He said terrorists want to destabilize the country through their nefarious designs but Pakistani armed forces are valiantly fighting against them.
The remanent of the terrorist outfits who are on the run, are making desperate attempts to show their existence. He said operation Zarb-e-Azb and targeted operation in Karachi launched with the consensus of all political parties are yielding desire results in elimination of terrorism. Peace has been restored in metropolitan city with the operation against terrorists, target killers, street criminals and extortionists and the crime rate had declined significantly, he said. Replying to a question, he said the positive criticism is right of the opposition who should identify the problems of masses and the government would sincerely resolve them.