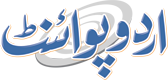 Commerce Ministry Initiates Consultative Process To Implement STPF 2015-18
Umer Jamshaid Published August 17, 2016 | 05:59 PM
   ISLAMABAD, (UrduPoint / Pakistan Point News - 17th August, 2016) : The Ministry of Commerce has initiated a consultation process to involve private sector and other sectors for the effective implementation of Strategic Trade Policy Framework (STPF) 2015- 18. The ministry will hold seminars in big cities of the country including Karachi, Lahore, Sialkot and Faisalabad on August 18, 22, 24 and August 26 respectively to create awareness among the private sector and other stakeholders on the initiatives provided in the STPF 2015-2018 for their optimum use by the private sector.
During the consultative workshops, the private sector would be educated on procedural requirements, eligibility criteria and other formalities to avail incentives provided in the STPF 2015-18 for private sector. The workshops would help get feedback from the private sector for course corrections in the current STPF and implementation monitoring of the trade policies besides help developing partnerships with the private sector for implementation of the framework, according to Commerce Ministry statement issued here Wednesday.
The consultation would help identify areas and issues for further research and analysis which may assist Ministry of Commerce in designing the future STPF.
According to the statement, for successful formulation and implementation of government policies, constructive collaboration and partnership is necessary among public sector, private sector and academia.
It is pertinent to mention here that Commerce ministry after consultation with relevant stakeholders recently announced the policy framework with the major targets of increasing annual exports from $23.66 billion on 2014-15 to $35 billion by 30 June 2018, by improving exports competitiveness, transition from factor driven economy to innovation driven economy and increasing the share of Pakistan's exports in regional markets.