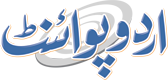 Five Deaths Reported From Congo So Far: DG Health
Fahad Shabbir (@FahadShabbir) Published August 04, 2016 | 07:44 PM
ISLAMABAD, (UrduPoint / Pakistan Point News - 4th August, 2016) : So far five deaths have been reported from Crimean Congo hemorrhagic fever (CCHF) throughout the country during the current year. Director General, Ministry of National Health Services, Regulation and Coordination, Dr.
Assad Hafeez talking to APP on Thursday said the condition of three confirmed congo patients from Punjab was stable now. He said special directives had been issued to all federal government hospitals for allocating isolation wards for Congo patients. The National Institute of Health (NIH), he said, had also been directed to remain vigilant while Pakistan Institute of Medical Sciences (PIMS) had made special arrangements in this regard. He said during last 10 days, the NIH had collected 100 blood samples of vulnerable residents of Lodhran to confirm whether more people carry the virus.
Dr Assad Hafeez advised the citizens to take special preventive measures to protect from carrying CCHF. He added healthcare workers caring for patients with suspected or confirmed Congo virus, or handling specimens from them, should adopt standard infection control precautions.
These included basic hand hygiene, use of personal protective equipment, safe injection practices and safe burial practices, he added. He said in order to reduce the risk of tick-to-human transmission, the people should wear protective clothing like long sleeves or long trousers, and light coloured one to allow easy detection of ticks. He said the people should use approved chemicals intended to kill ticks on clothing, use approved repellent on the skin and clothing, regularly examine clothing and skin for ticks, and if found, remove them, and avoid areas where ticks are abundant and seasons when they are most active.
He said in order to reduceg the risk of animal-to-human transmission, the people should wear gloves and other protective clothing while handling animals or their tissues in endemic areas, notably during slaughtering, butchering and culling procedures in slaughterhouses or at home. To reduce the risk of human-to-human transmission in the community, he said the people should avoid close physical contact with CCHF-infected patients, wear gloves and protective equipment when taking care of the sick and wash hands regularly after caring for or visiting the ill. He said the virus was primarily transmitted to the people from ticks and livestock animals.
Human-to-human transmission could occur resulting from close contact with the blood, secretions, organs or other bodily fluids of infected persons, he added. Dr Hafeez said CCHF was a widespread disease caused by a tick-borne virus.
The hosts of the CCHF virus included a wide range of wild and domestic animals such as cattle, sheep and goats. He said animals became infected by the bite of infected ticks and the virus remained in their bloodstream for about one week after infection, allowing the tick-animal-tick cycle to continue when another tick bites.
The CCHF virus was transmitted to the people either by tick bites or through contact with infected animal blood or tissues during and immediately after slaughter, he added. He said human-to-human transmission could occur resulting from close contact with the blood, secretions, organs or other bodily fluids of infected persons.