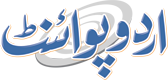 Governor Sindh Kamran Khan Tessori Hosts Reception To Honor Youtuber Salman Noman For Earning 'Diamond Button'
Muhammad Irfan Published March 29, 2023 | 10:26 PM
Governor Sindh Kamran Khan Tessori on Wednesday hosted a reception, here, in honor of young Youtuber Salman Noman, the first Pakistani to earn the Diamond Button from Youtube
KARACHI, (UrduPoint / Pakistan Point News - 29th Mar, 2023 ) :Governor Sindh Kamran Khan Tessori on Wednesday hosted a reception, here, in honor of young Youtuber Salman Noman, the first Pakistani to earn the Diamond Button from Youtube.
Speaking on the occasion at the Governor House, Kamran Khan Tessori said that it was proven many times that there was no lack of talent in Pakistan.
"Our youths are second to none in respect of abilities, if they are strongly encouraged, they can achieve every goal," he added.
He said that 60 percent of the population of Pakistan consisted of youth, which he termed a blessing for the country. He said that youths like Salman were valuable assets of the country.
The governor said that the current era was of information technology. He said that free IT courses would be taught to 50,000 youths in the Governor House.
The Sindh governor also awarded a Gold medal and a certificate of appreciation to Salman Noman, who got 13 million subscribers on Youtube.