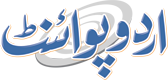 India Not Wants To Settle Kashmir Issue Through Talks: Baloch
Faizan Hashmi Published August 05, 2016 | 06:14 PM
ISLAMABAD, (UrduPoint / Pakistan Point News - 4th August, 2016) : Minister for SAFRON Lt Gen (Retd) Abdul Qadir Baloch has said India did not want to settle lingering Kashmir issue through talks. "Pakistan wants to resolve all outstanding issues with India through dialogue.
We are morally and politically supporting Kashmir cause," he said talking to ptv. The minister said Kashmiris were rendering supreme sacrifices for Kashmir indigenous movement and it should be remained an indigenous freedom struggle.
It is imperative to tell the world that Pakistan does not has any involvement in Kashmir movement. He appealed to Muslim Ummah to come out and record their protest on Indian atrocities and barbarism on innocent Kashmiris in Indian Held Kashmir (IHK). Replying to a question, he said that 90 percent work had been completed on electoral reforms as all political parties had agreed and showed satisfaction on reforms in electoral system. The electoral reforms are mandatory to bring transparency in the system.
"If we provide good electoral system to Election Commission of Pakistan (ECP) then it would be able to hold more free, fair and transparent elections in the country," he added. Abdul Qadir Baloch said th Pakistan Muslim League Nawaz (PML-N) was victorious in general election 2013, bye-polls, local bodies elections, Gilgit Baltistan and Kashmir's general election due to prudent polices, vision and manifesto of Prime Minister Muhammad Nawaz Sharif. To another query, he said the opposition's parliamentary committee on Terms of Reference (ToR) asserted that it wanted accountability on Panama papers from the Prime Minister and framed its ToR a person specific.
He said parliamentary committee on ToR meeting will be held on August 8. The minister said that protests on roads is a democratic right of the political parties but they should not play politics on non-issues. Pakistan Tehreek-e-Insaf (PTI) protest demonstration on August 7 will not affect the democratic system.