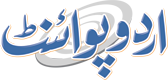 India The Biggest Terrorist Country Of World: Marvi
Umer Jamshaid Published August 08, 2016 | 11:30 PM
MUZAFFARABAD, (UrduPoint / Pakistan Point News - 8th August, 2016) : Minister of State and Benazir Income Support Programme (BISP) Chairperson Marvi Memon Monday said India was the biggest terrorist and oppressor country of the world. She said India was a Hindu fundamentalist state and was involved in mass killings in the held Kashmir.
She should be brought before the International Court of Justice (ICJ) for its war crimes against humanity, Marvi said addressing a function organized by BISP here for women. She said the whole Pakistani nation expressed solidarity with the Kashmiri people.
All moral and diplomatic support would be provided to them, she added. Marvi said India had committed state terrorism in the the occupied valley by using pellet guns against innocent and unarmed men, women and children, which was a violation of the UN Charter and human rights conventions.
India's trial for human rights violations by the ICJ was a must for the peace in the region, she remarked. She said India was masking her malicious face under the so-called secularism but the whole world knew about her brutalities in Kashmir. She stressed on the international community to pressurize India for resolving the Kashmir dispute in line with the UN resolutions as per the aspirations of Kashmiri people for sustainable peace in South Asian region.