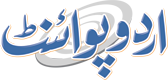 Interest Free Loan Worth Rs 26.40 Million Given To 17 Doctors
Sumaira FH Published August 17, 2016 | 11:44 PM
LAHORE, (UrduPoint / Pakistan Point News - 16th August, 2016) : Secretary Specialized & Medical education Punjab, Najam Ahmed Shah has appreciated the efforts of MD Punjab Health Foundation (PHF) Dr Sohail Saqlain and the support of Dr Amjad Saqib of Akhuwat Foundation in mobilizing the relevant stakeholders to revitalise the Foundation. Secretary SH&ME expressing his satisfaction over loan disbursement of Rs 26.40 million to 17 doctors and recovery of Rs 2.29 million in two weeks, said that all possible support should be provided to Punjab Health Foundation to ensure quality healthcare through GPs in private sector.
He stated this while presiding over a meeting of financial and technical committee of Punjab Health Foundation, here on Wednesday. The Chairman Akhuwat Foundaiton Dr. Amjad Saqib, MD PHF Dr.
Sohail Saqlain, Principal Institute of Ophthalmology King Edward Medical University Prof. Asad Aslam Khan, Director General PITB, representative of Bank of Punjab, Director Punjab Healthcare Commission and other members of the committee also attended the meeting. It was decided that the collaboration with all stakeholders like Physicians Associations, PMDC, Punjab Healthcare Commission, PITB, Ophthalmology Department KEMU/Mayo Hospital, PITB, Bank of Punjab and DFID/TRF plus would be enhanced and meaningful interventions would be undertaken to facilitate the loan disbursement and establish healthcare centres on quality standards.
A smart loan scheme (upto Rs 5 lac) on personal guarantee with the recommendation of Family Physicians will be started by the Punjab Health Foundation to establish PHF Health clinics for GPs in the province.
Bank of Punjab may augment PHF loan scheme. DFID/TRF Plus will undertake revision of the existing system to restructure the PHF. The PITB will carry out automation and facilitate loan disbursement through a simple and transparent online-computerized system integrated with Punjab Health Care Commission, Family Physicians and other relevant stakeholders. Prof.
Asad Aslam Khan will facilitate establishing vision clinics at Divisional Headquarters with the funding of PHF. Capacity building of healthcare providers would also be carried out. Ten loan schemes for other cadres of health sectors will also be considered.
Later, Secretary Specialized Healthcare & Medical Education Najam Ahmed Shah also distributed interest free loan cheques among 17 doctors.