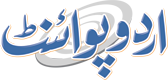 KP LG Commission Reviews Utilization Of Funds
Fahad Shabbir (@FahadShabbir) Published July 28, 2016 | 10:42 PM
PESHAWAR, (UrduPoint / Pakistan Point News - 28th july, 2016) : A meeting of Khyber Pakhtunkhwa Local Government Commission was held here Thursday with Khyber Pakhtunkhwa Senior Minister for Local Government and Rural Development, Inayatullah in the chair.
The meeting was also attended by members of the Commission Sardar Muhammad Idrees, Shumaila Tabassum, Secretary Local Government Jamal Uddin Shah, Secretary Law Muhammad Arifeen and Director General Local Government Mr.
Aadil Siddique. The meeting discussed in detail the utilization of development funds of District Council Battagram and Tehsil Council Battagram.
The Sub-Committee on this occasion submitted its recommendations, stating that the funds were not distributed justly among the councilors of the district and Tehsil Councils of Battagram.
After a long discussion, the commission directed the District Nazim Battagram and Tehsil Nazim Battagram to ensure just distribution and utilization of funds in future, take all the councilors in confidence so that such type of situation might not occur again.