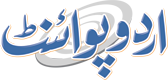 Making Departments Fully Functional Top Most Priority; CM Sindh
Fakhir Rizvi Published August 18, 2016 | 12:06 PM
HYDERABAD, (UrduPoint / Pakistan Point News - 18th Augst,2016) : Sindh Chief Minister, Syed Murad Ali Shah elaborating upon priorities of new provincial government said that making all government departments and functionaries fully operational and responsive was the topmost priority of incumbent government while law and order, universal access to education and health facilities and other sectors of public welfare would be focused. Addressing to meet the press and responding to queries of journalists the CM termed the inefficiency and lethargic attitude of government departments and functionaries the core problem of not only Sindh but the entire Pakistan and said that it should be rectified at the earliest. He said no time frame could be given for resolution of decades old problems but it is ensured that government and its efforts and steps will be visible and would produce tangible results.
Government has chalked out its plan of action for resolution of public issues and set a direction in the regard in a manner that nobody could deviate from it in future, he remarked. The CM said that he had spent his early childhood days in Hyderabad and he had memories of the city inscribed on his heart so he decided to visit the city himself to take view of overall situation and issues being faced by public.
Chief minister alone could not do anything unless he was supported and followed by cabinet members, bureaucracy and above all the masses. For residents of Karachi 19 development schemes under the package of Rs.
10 billion were envisaged and 14 of them have been approved, he said adding that tendering of the project would start next month and the same would be completed within 4 to 6 months. Concerned department were given clear timelines and directed to initiate development schemes at the start of financial year as delay in the projects create enormous problems besides subsiding the benefits of the scheme, he held. On a question regarding separation of executive and party offices the CM said a committee was constituted in this regard by PPP leadership which met party workers to acquire their will and the same was conveyed to the leadership.
Decision of the PPP leadership would be final and acceptable to all, he said. On a query about corruption and its links with PPP he said the perception has developed due to mass level contacts of PPP as people come to PPP ministers, elected representatives and office bearers to get their different issues resolved and it created a misperception that they were also getting undue benefits out of it.
His government believed in deterrence to corruption and nepotism and all the cabinet members were conveyed directions of the party leadership in the regard, the CM said and vowed that he would try to dispel the perception.
On a question regarding National Finance Commission Award he said PPP given 7th NFC Award based on multiple indicators criteria and initiated implementation but that award completed its term in 2015.
The commission for 8th NFC award was constituted in April 2015 and different issues were assigned to separate committees, Sindh has completed its tasks, issues pertaining to Council of Common Interests were sorted out and Sindh government was ready to present its case appropriately at all relevant forums, he stated. On question regarding Rangers he said law and order situation has significantly improved in the province particularly in Karachi where terrorists taking advantage of its large population and diverse demography strengthened their networks.
Civil and military forces have controlled the situation and destroyed their networks while for the purpose Rangers were assigned special powers which it was enjoying to date, he said adding that he believes that thorough success in maintaining peace could only be achieved when civilian forces had complete command on the situation. On a query regarding 18th constitutional amendment he termed it a remarkable achievement of PPP and said after 2013 implementation measures were slowed down while meetings of the CCI were also not held regularly.
He said his government would take up the issue in CCI and would urge the Federal government to gear up the implementation process. The CM on the demand of journalists regarding issues of Media Town said that he would look into the matter and do the needful so that issue of land and development could be sorted out at the earliest.
He further said he was open to constructive criticism and would respond to any legible issue pointed out or raised by media. People may write letters to the CM regarding their problems as he used to read such correspondence personally and eager to resolve them, he said. The chief minister handed over cheque of Rs.15 million as grant to Hyderabad Press club to President and secretary of the club at the occasion. Earlier, President Hyderabad Press Club Waseem Khan, Secretary Khalid Chandio and chairman media town committee Khalid Khokhar welcomed the CM at the press club and presented issues of journalist community.
They also thanked the CM for issuance of Cheque of grant of Rs. 15 million to HPC. Advisor to Sindh CM for information Maula Bux Chandio, Provincial Ministers, Jam Khan Shoro, Muhammad Ali Malkani, Imdad Pitafi and other guests were presented traditional gift of Ajrak and Sindhi Cap by senior members and office bearers of Hyderabad Press Club.