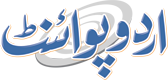 Martyred Shuja Khanzada Remembered
Umer Jamshaid Published August 16, 2016 | 04:23 PM
LAHORE,(UrduPoint / Pakistan Point News - 16th Augst,2016) : Lawmakers and leaders of various political shades, recalling the supreme sacrifice of former Punjab home minister Col (r) Shuja Khanzada have vowed to fulfil his mission. "The entire nation is united against war on terror and continue its fight till the elimination of last terrorists," they observed. On the first anniversary of Shuja Khanzada being observed on Tuesday (August 16), they paid glowing tributes to Shuja Khanzada for his matchless services for the country, and pledged to make Pakistan a citadel of peace. They were of the view that terrorists were breathing their last on Pakistani soil as noose around them had been tightened. Remembering the services of the former mome minister Col (r) Shuja Khanzadza, Punjab Law Minister Rana Sanaullah Khan said Shuja Khanzada was a brave, fearless and patriotic person who embraced martyrdom in the line of duty.
He said those killing innocent people were the foes of Pakistan. He stressed the need for unity among people of Pakistan to counter terrorism. Parliamentary Secretary for Information and Culture Rana Muhammad Arshad paying homage to the services of the Shuja Khanzada said, he (Shuja) had set an example of bravery for others.
MPAs Muhammad Yasin Sohal, Majid Zahoor, Azma Zayed Bukhari, Bao Akhtar acknowledged the services of Shuja Khanzada for elimination of terrorism and implementation of the National Action Plan.
They said that Shuja Khanzada was a bold, courageous and determined person who played a vital role for rooting out terrorism and making Punjab a haven of peace. They said services of the late would be long remembered. Jama'at-e-Islami Parliamentary party leader Dr Wasim Akhtar said Shuja Khanzada laid down his life for the noble cause.
He said Khanzada was committed to eradicate terrorism and his supreme sacrifice for the country would not go waste. Pakistan Ulema Council Chairman Maulana Tahir Ashrafi said cowardice acts of terrorists could not shake their resolve to weed out terrorism from the country.
He said all 'ulema and mushaikh' were supporting the government efforts to stem out the scourge of terrorism. Jehangir Khanzada MPA, the son of martyred home minister Shuja Khanzada vowed to accomplish his father's mission.