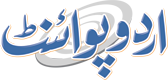 Murree Road To Be Widened From Convention Center To Satra Meel: Senate Told
Rukhshan Mir (@rukhshanmir) Published December 19, 2016 | 09:35 PM
ISLAMABAD, (UrduPoint / Pakistan Point News - 19th Dec, 2016 ) : Minister of State for Capital Administration and Development Division (CADD), Dr Tariq Fazal Chaudhry Monday said Murree Road would be widened from Convention Center to Satra Meel from four to six lanes.
Speaking on a motion he apprised the Senate, Capital Development Authority (CDA) in collaboration with National Highway Athority (NHA) would widen the road. He said the PC-1 of Bhara Kahu underpass had been completed and construction work would start soon.
He said the CDA's 22 departments had been shifted to Metropolitan Corporation of Islamabad (MCI) while remaining were being run with mutual understanding.
He said 65 to 70 percent employees had also been shifted to the MCI declaring, no political appointment were made in the CDA during present government's tenure.
The minister said a proposal was under consideration to bring pipeline from Ghazi Bartha Dam to Islamabad to meet water requirement of the local people. He said the CDA was vacating commercial units from residential areas as per directive of Supreme Court. He said commercial and residential areas of Federal capital were clearly identified in the master plan of the city.