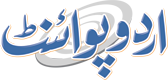 NCSW Holds Seminar On HR Scenario Of Pakistan
Faizan Hashmi Published August 03, 2016 | 06:30 PM
ISLAMABAD, (UrduPoint / Pakistan Point News - 3rd August, 2016) : National Council of Social Welfare (NCSW) organized a seminar on Human Rights situation in the country to over view the evils of society and suggest a counter strategy for a secure and protected environment for all. The seminar tilted, "Human Rights Scenario of Pakistan: Challenges, Prospects and their Social Implications" was chaired by Chancellor, Preston University, Islamabad.
Sharing his remarks Dr. Abdul Basit, Chancellor, Preston University shared that every citizen has equal fundamental rights in every society and their deprivation leads towards creating differences among masses. It builds a gap between general public and the service delivery departments, he commented adding that it is responsibility of state to protect Human Rights of the vulnerable segments of the society in the true spirit of the Constitution of Pakistan. Chairman, National Council of Social Welfare, Dr.
Nadeem Shafiq Malik, in his address said the Constitution of our country is in accordance with the religious injunctions and guarantees fundamental rights to its citizens.
"The rights of people enshrined in the Constitution have always been upheld by the State Institutions.
We as a nation committed to the protection and promotion of Human Rights and implementation of all the provisions associated with the Constitution of Pakistan", he stated. Speakers of the seminar also shared that the Government is aware of the needs for grater protection to the vulnerable and marginalized segments of society.
Despite the challenges faced by the state, they have the commitment to adopt all legal, economic and social frameworks to realize the Human Rights, they said. Presentations were given by the representatives of both public and private sectors by the prominent intellectuals.
The participants were also briefed about the recently approved National Plan of Action on Human Rights, designed on the directions of the Prime Minister of Pakistan. Intellectuals and Prominent Human Rights activists, representatives of the civil society institutions, Non-Government Organizations (NGOs), students and media persons attended the seminar.