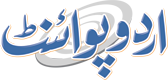 New Members Yet To Be Inducted In CII Despite Passage Of 5 Months Of Retirement Of 10 Members
Mohammad Ali (@ChaudhryMAli88) Published August 15, 2016 | 05:05 PM
ISLAMABAD, (UrduPoint / Pakistan Point News - 15th Augst,2016) : The new members have not yet been inducted in the Council of Islamic Ideology (CII) despite the passage of five months to the retirement of 10 members after completing their tenure earlier this year. According to sources, the CII consists of a total 20 members among which seven have completed their tenure in January while three were retired in March last.
Each member is appointed for a time period of three years. According to the rules of the council, at least four meetings are mandatory during the year whereas a quorum of seven members is imperative to call a meeting. Mufti Ghulam Mustafa Rizvi, Syed Saeed Ahmed Shah Gujrati, Hafiz Mahmood Tahir Ashrafi, Allama Muhammad Yousaf Awan, Mian Abdul Baki and Mufti Muhammad Ibrahim Qadri, Muhammad Mushtaq Kalota, Allama Muhammad Amin Shahidi, Maulana Fazal Ali and Dr.
Mufti Muhammad Idrees Somroo had already completed their tenure. According to sources, a list of various persons have been forwarded to Ministry of Law and Justice for finalizing the Names of new members. The names of head of Jamia Naeemia, Lahore, Mufti Raghab Hussein Naeemi, Secretary General Wafaq-ul-Madari Mufti Muhammad Hanif Jalandhri, Maulana Zahid ur Rashdi, Maulana Muhammad Essa, Mufti Saeed Khan, Mufti Siddique Hazarvi, Dr Farhat Hashmi, Qazi Muhammad Haroon, Habibur Rehman Shaikh, Justice (Retd) Mufti Taqi Usmani, Maulana Abdul Waseh, Muhammad Ilyas Khan, Professor Sajid ur Rehman, Professor Qibla Ayaz, Mufti Ghulam ur Rehman, Mufti Dr Muhammd Saleem, Maulana Suleman Banori have been forwarded for membership of Council of Islamic Ideology (CII).