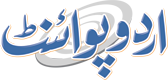 Pakistan Hopes To Cross 5% GDP Growth In Coming Months: PM
Muhammad Rameez Published August 18, 2016 | 09:48 PM
ISLAMABAD, (UrduPoint / Pakistan Point News - 18th August, 2016) : Prime Minister Muhammad Nawaz Sharif Thursday said that Pakistan hoped to cross five percent GDP growth in coming months as the government was focusing on all crucial sectors of economy including agriculture and industry.
During a meeting with Foreign Minister of Norway Borge Brende who called on him along with his delegation at PM House, the prime minister said inflation was at record 40-year low in Pakistan, which was the result of government's prudent economic policies. The Norwegian foreign minister conveyed deepest condolences on behalf of Norwegian prime minister and the people of Norway over the tragic incident in Quetta. Welcoming the delegation, Prime Minister Nawaz Sharif said that eliminating terrorism from Pakistan was the topmost priority of his government.
"We launched military offensive against terrorists after evolving a national consensus. The ongoing military operation "Zarb-e-Azb" has been a huge success in curtailing terrorism throughout the country.
It has dismantled the terrorists' networks who have lately resorted to hit soft targets out of sheer frustration," said the prime minister. He said after achieving a growth rate of 4.7% in GDP last year, Pakistan hopes to cross 5% growth in the GDP in coming months.
"We are working on fast-track basis to overcome the power shortages in Pakistan and will add up to 10,000 MW of electricity to our system by next year. We have diversified the energy mix in Pakistan and different projects of clean and renewable energy are simultaneously executed.
Diamer Bhasha Dam to be built on river Indus will alone generate electricity of about 4500 MW; apart from storing water and helping to mitigate floods," he stated. He said that China Pakistan Economic Corridor (CPEC), executed with the assistance of the friendly country China, included major infrastructure, energy and communication projects.
The project is a practical manifestation of time-tested friendship with China, the prime minister remarked. Appreciating the counterterrorism strategy of Pakistan's government, Foreign Minister Borge Brende said that there was a sharp decline in terrorism related incidents in Pakistan.
"We feel very happy that the security situation in Pakistan has improved a lot. The country is more stable and we look forward for even better situation in the near future. Pakistan must play its role for a peaceful Afghanistan," said the Norwegian foreign minister. "Peace in Afghanistan is in the interest of Pakistan and the region as well.
We will extend all possible support to the Afghan-led peace initiatives," the prime minister responded. In the regional context, the deteriorating situation in the Indian Occupied Kashmir (IOK) also came under discussion.
The prime minister said that people of IOK were struggling for freedom which was their fundamental right. The UN resolutions allowed the Kashmiri people to decide about their future. The people of IOK are denied their right to self-determination and ruthlessly targeted.
The world must play its role to defuse the situation as per the UN's resolutions, he added. He said Pakistan strongly believed in peaceful negotiations to resolve the Kashmir issue with India. Borge Brende said that Pakistan's positive role in defusing the tension between Iran and Saudi Arabia was very welcoming and was duly appreciated the world over.
On this occasion, the Norwegian foreign minister conveyed regards of the Prime Minister of Norway for Prime Minister Nawaz Sharif who extended an invitation for his Norwegian counterpart to visit Pakistan. Other members of the delegation included Tore Nedrebo, Ambassador, Tine Morch Smith, Vebjorn Dysvik and Kristina Lie Revheim. Advisor to PM on Foreign Affairs Sartaj Aziz and SAPM Tariq Fatemi were also present during the meeting.