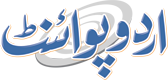 PCSIR Upgrades Its Research, Pilot Plant Facilities
Mohammad Ali (@ChaudhryMAli88) Published August 17, 2016 | 01:35 PM
ISLAMABAD, (UrduPoint / Pakistan Point News - 17th Augst,2016) : Pakistan Council of Scientific and Industrial Research (PCSIR) has upgraded its research and pilot plant facilities and launched new initiatives in the development of Nano-coating for surgical/auto/tool industries etc during last three years.
Besides routine Research and Development & services to industry and extending quality testing services through 37 accredited laboratories across the country, PCSIR has developed 170 processes, out of which 47 have been leased out, registered and filed 53 patents and 427 research publications, said a document of Ministry of Science and Technology on Wednesday.
PCSIR had also established Dioxin and POPs Testing Laboratory for providing services exporters of fish, fisheries, seafood and food products for the resumption of fisheries export to the European markets.
Another major achievement is the establishment of Halal Certification Centre at Lahore and Karachi. The document said that Pakistan Science Foundation (PSF) funded 150 research projects of basic and applied nature, funded R&D industry programmes to promote commercialization of developed technologies, and arranged exhibitions at various cities through 9 Science Caravans.
Pakistan Council for Renewable Energy Technologies (PCRET) installed a number of Micro-Hydel Power Plants, solar system and bio-gas plants for demonstration purpose, and up-graded PCRET building to establish four new laboratories to produce 80 KW solar panels yearly.
Similarly, Pakistan Council of Research in Water Resources (PCRWR) constructed 11 low cast leaky dams and 10 check dams in Baluchistan during the same time. PCRWR conducted a series of experiments for growing rice on beds for water savings, and demonstrated to progressive formers for adaptation, it added. It further completed the constructions of 4 water quality laboratories and made functional l24 laboratories at various locations for water analysis and advisory services to public and provincial government.
National Institute of Electronics (NIE) established a center for quality testing and certification of electronic products, designed and developed industrial stabilizers, produced multilayer printed circuit boards.
The documents said that measures are also being taken to establish effective linkages between various academia and R&D organizations in order to ensure sharing of financial, material & human resources for a demand-driven R&D, indigenous development of products, technologies & processes through these collaborations and transfer of these to the industry.