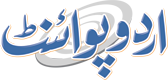 Prison Management Information System To Be Launched On Wednesday
Muhammad Rameez Published August 09, 2016 | 11:33 PM
ISLAMABAD, (UrduPoint / Pakistan Point News - 9th August, 2016) : United Nations Office on Drugs and Crime (UNODC) in collaboration with Punjab Prisons Department would launch Prison Management Information System (PMIS) on August 10(Wednesday).
Azam Suleman Khan, Home Secretary, Government of Punjab would be chief guest on the occasion. Under the project, initially PMIS would be launched at 20 prisons of Punjab province.
The operations system of 20 prisons would be computerized and automated. PMIS is an information system designed by UNODC in collaboration with Punjab Prisons Department to computerize and automate the prisoner's related matters and day to day operations in prisons.
This seminar would be a platform where stakeholders from international community (Donors and representatives from the civil society) and government officials will participate and will be briefed on the design of PMIS, including admission and release, FIR, undersection and warrant administration, management of daily court, medical treatments, visitors, court decisions, remission, appeal and general movement of prisoners.