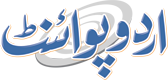 PTI To Face Defeat In Next Election: Hoti
Sumaira FH Published November 25, 2016 | 09:35 PM
NOWSHERA, (UrduPoint / Pakistan Point News - 25th Nov, 2016 ) : Provincial President of Awami National Party and former Chief Minister, Ameer Haider Hoti has said that provincial government has failed to deliver in KP and people would reject PTI in next coming general elections.
Addressing a public meeting in Mughlai, Nowshera, he said that party that was voted into power for raising slogan of change has failed to fulfill its pledges made to public in last general elections.
He said that politics of Imran Khan has ended owing to its ill planned policies and ANP would emerge victorious in coming elections.
Former CM said that our province is in quagmire of problems and provincial government is battling to survive various political, financial and administrative crisis which depict the incompetency of PTI led government.
He said that Imran Khan should define his priorities and focus energies to resolve problems confronted by people in Khyber Pakhtunkhwa. The meeting was also addressed by ANP Provincial General Secretary, Sardar Husssin Babak, former Federal minister, Massod Abbas Khattak and leading office bearers.